The invitation came from my friend Sophie to be part of the First Thursdays in Christchurch. We wanted to recreate a similar experience that they had with the project Crossing the Bridge at Ashburton. Sophie's idea was to setup a temporary photo studio and take some portraits of people coming along to the event. Talking with people about their stories as immigrants in New Zealand, particularly in Christchurch city, was the main focus. After having a chat with them and getting a good portrait, we hung their photo on the wall. Earlier with Vanesa and Sophie, we drew a map on the wall where we were going to place the portraits.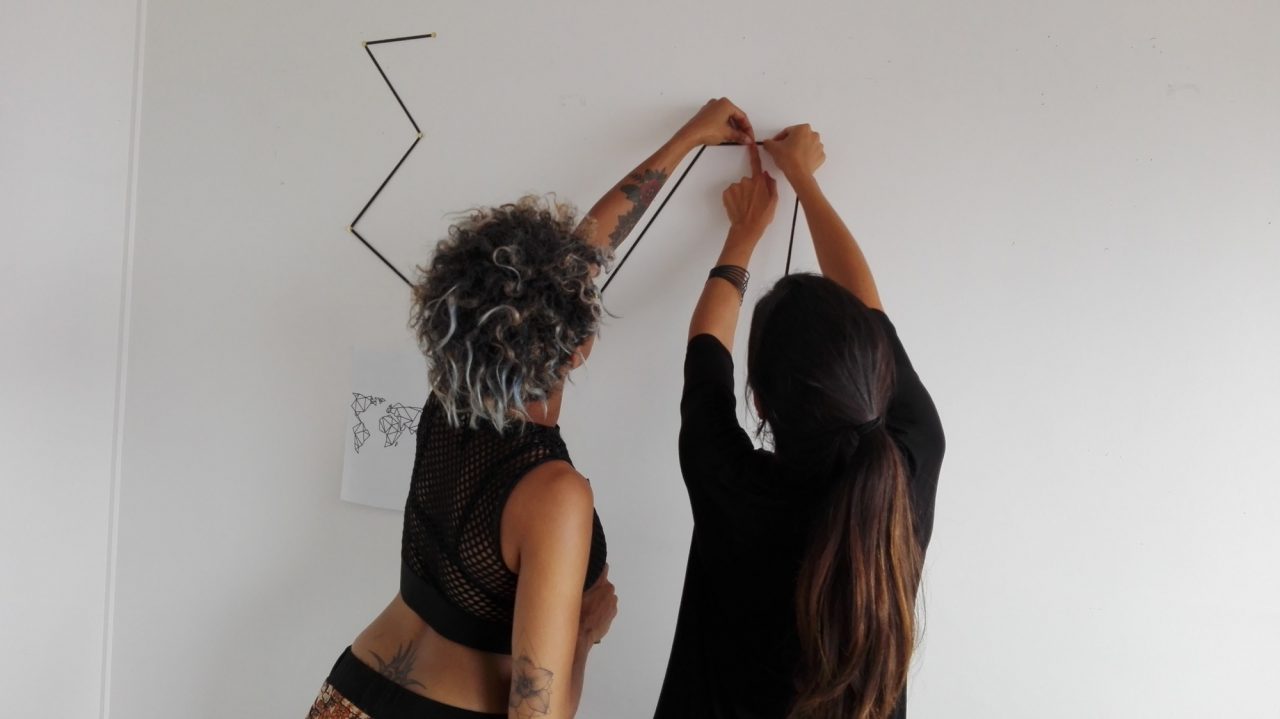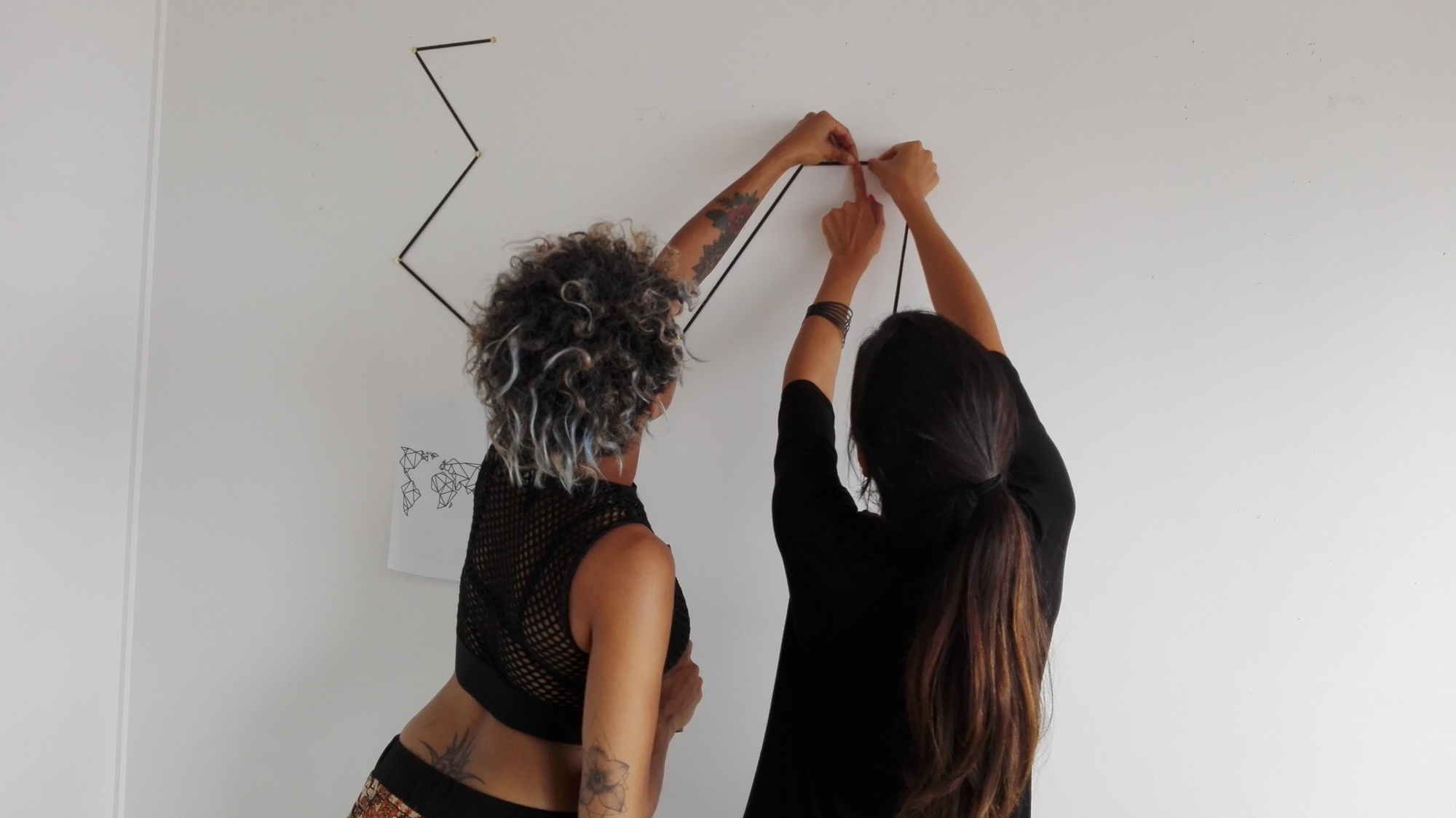 New Zealand is well known for having a good immigration system and opening their borders. Thousands of people from different parts of the world come to New Zealand every year. However, this doesn't necessarily mean that an immigrant's integration with locals will be fast or smooth. Kiwis are normally very friendly and welcoming, especially in big cities. On the other hand, in a small town or community, this could be a bit different. Therefore, immigrants might need a bit of a helping hand to feel welcome.
The project Crossing the Bridge started exploring concepts of identity and belonging in Ashburton's migrant community. They also interviewed immigrants, shared their stories and created a beautiful photo exposition and documentary. As a result of this beautiful work, they got very good feedback and most importantly, they started a dialogue. Certainly, the Ashburton community got closer after learning about powerful immigrants stories. In conclusion, the reception from locals was a total success.
What's First Thursday event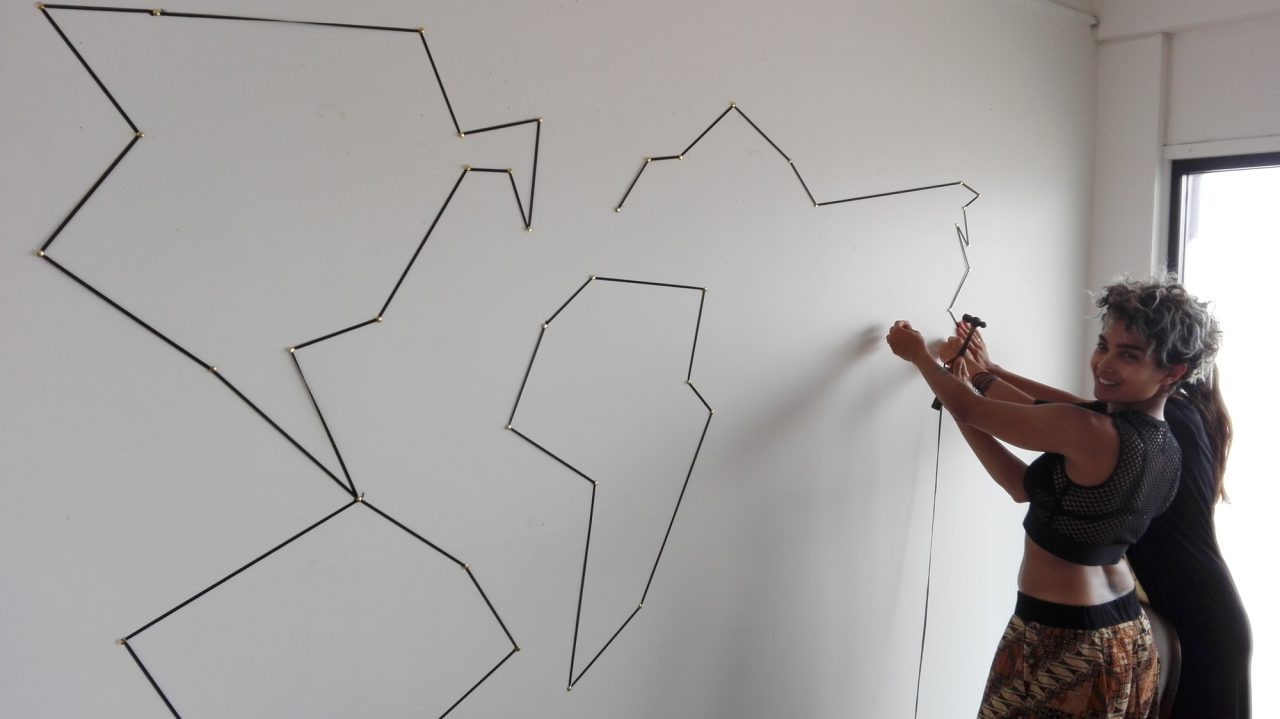 First Thursdays is an evening celebrating art, creativity and our diverse communities. Colombo Street, in Sydenham, came alive with exhibitions, live music, poetry, night markets, food trucks, and more. There was something for everyone that evening. We were happy with all the people that stopped by the gallery to ask about the project. That evening, around 15 people got a portrait on the wall. They shared their welcoming story with us and the public in general.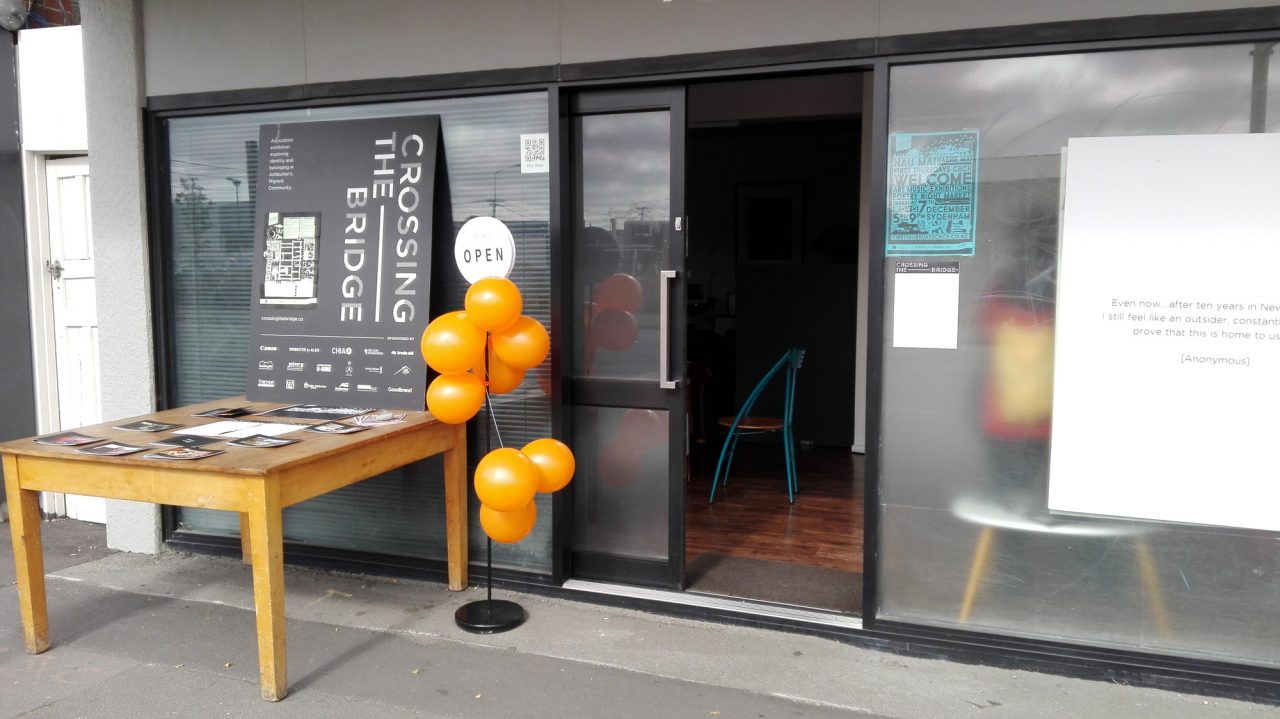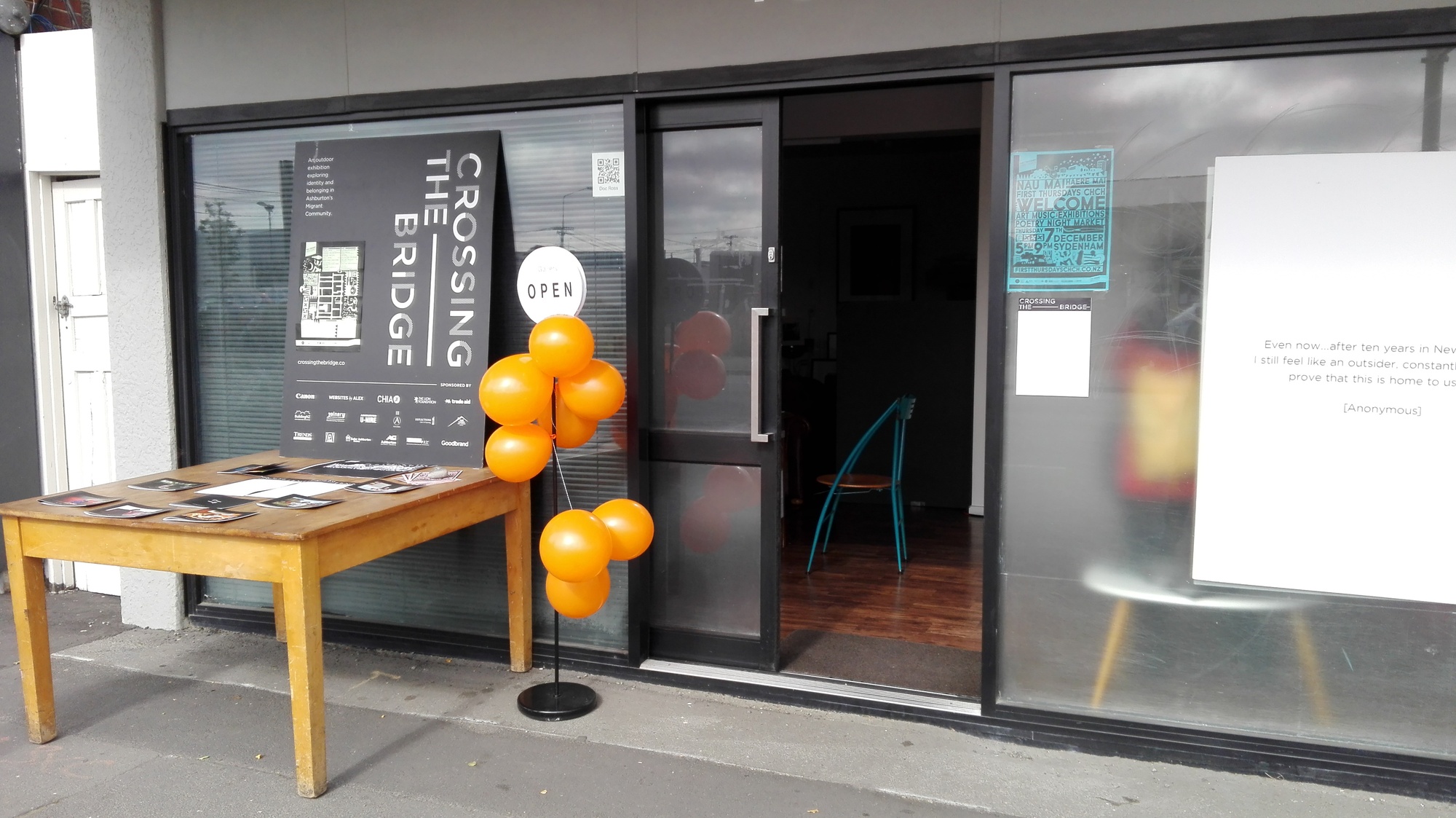 We set up the temporary portrait studio on one the side of the gallery. On the other side of the studio we were screening the documentary Crossing the Bridge. When people walked in, they could watch the documentary, read some brochures and talk about it with us. People were very patient waiting for their portrait.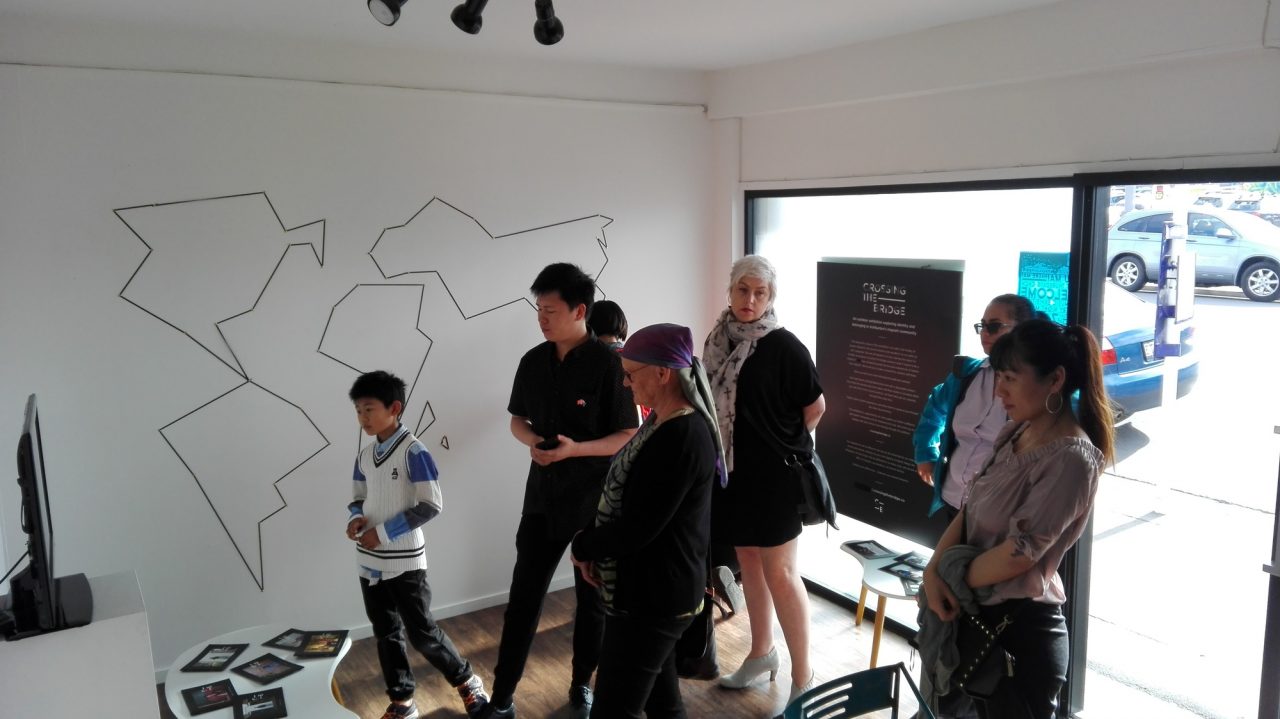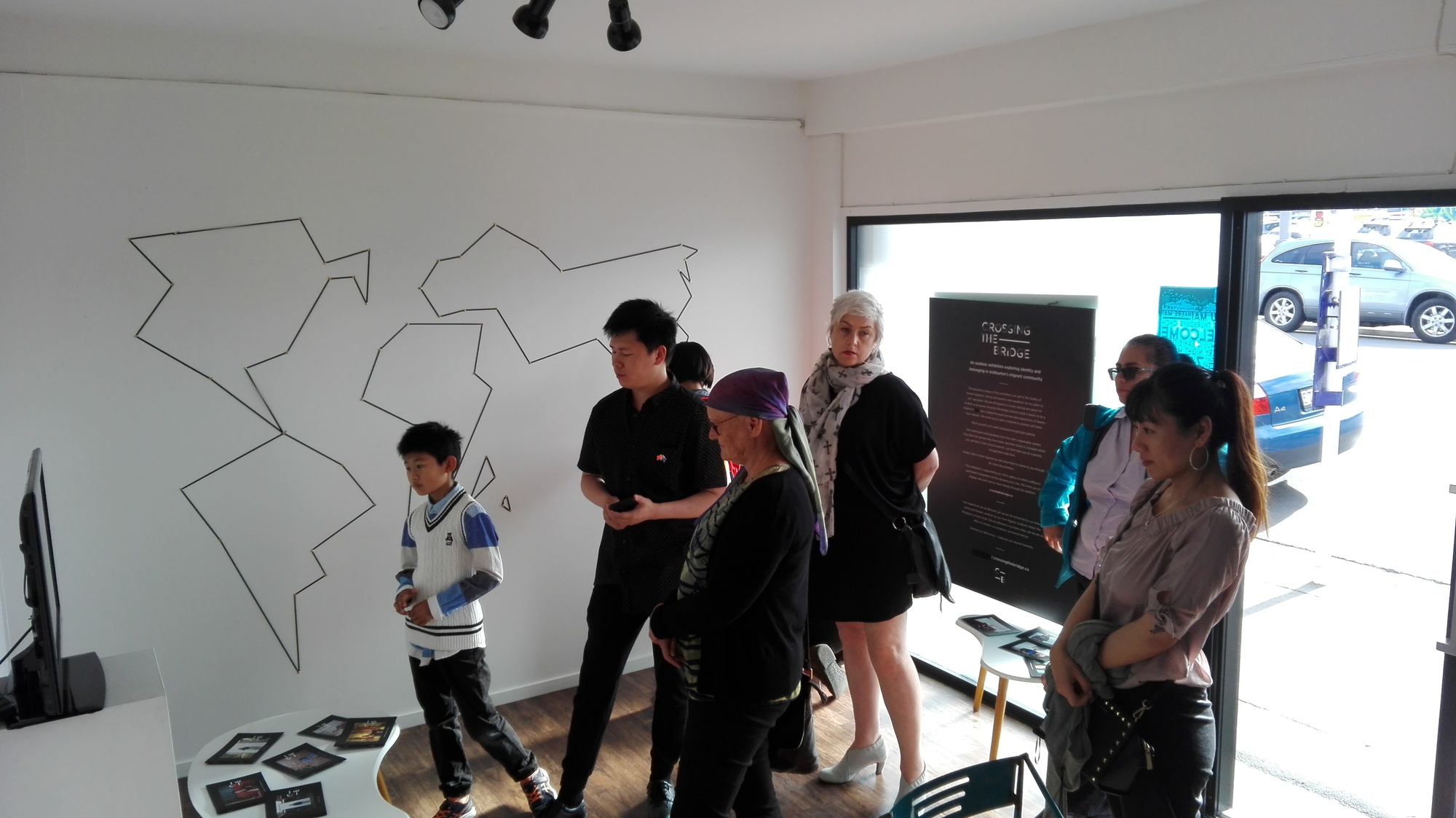 What's Crossing the bridge
Crossing the Bridge emerged as a need to connect locals with immigrants in Ashburton, in the Canterbury. In conclusion, this project achieved surprising results.
Firstly, this idea belong to ​​the anthropologist Sophie-Claire Violette, who came from Mauritius and is now a New Zealand resident. Secondly, this project took its first steps as an ​​anthropological thesis idea; experimental and derivative in ​​combining science and art. Further more, twenty participants were part of a interview under the direction of Vanesa Paredes. As a results of this work, a beautiful documentary born, sharing the experience of being an immigrant in Ashburton.
The documentary aims to convey the intense experience of being an immigrant in New Zealand. Also the trials of language, the crossing of cultures, problems of racism or discrimination and isolation.
---
Even now… after 10 years in New Zealand, I still fell like an outsider, constantly having to prove that this is home to us too.


[Anonymous]
---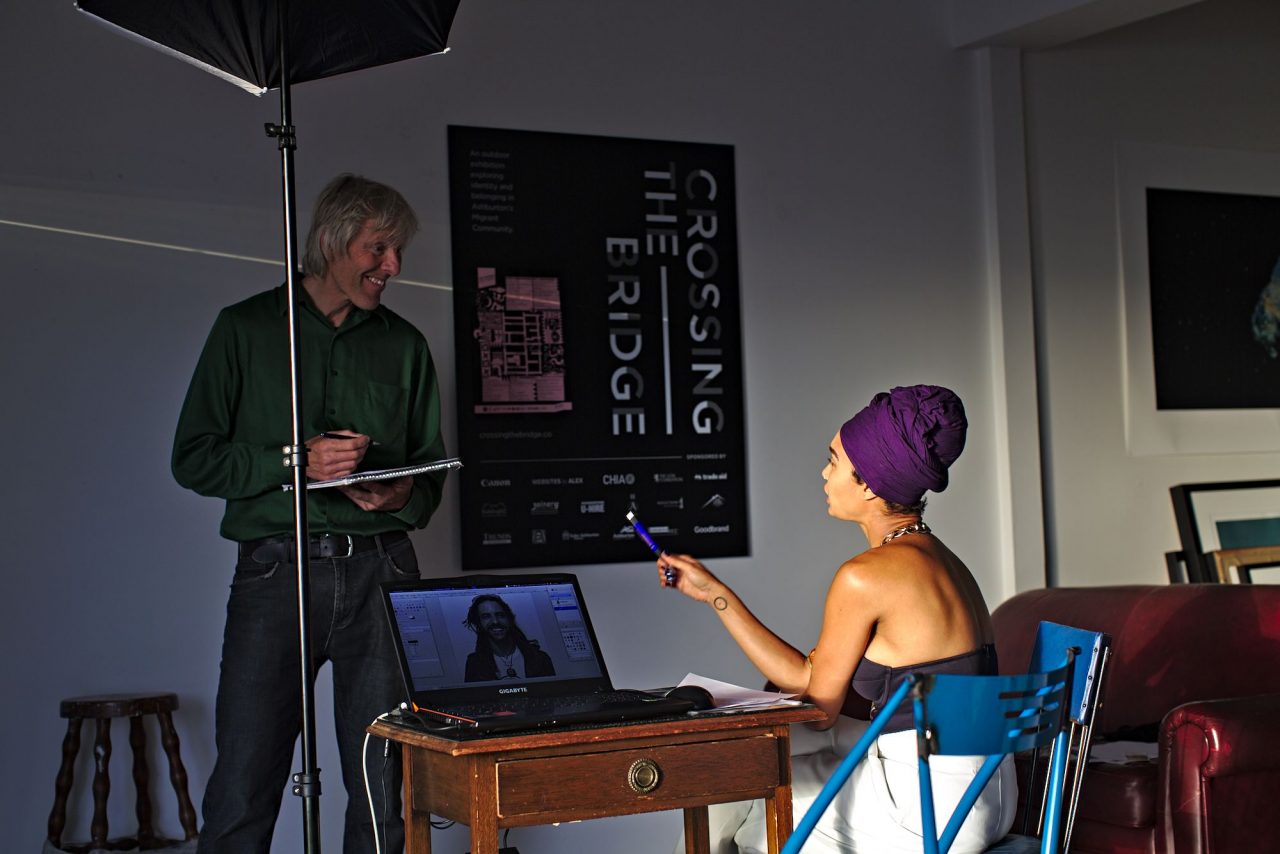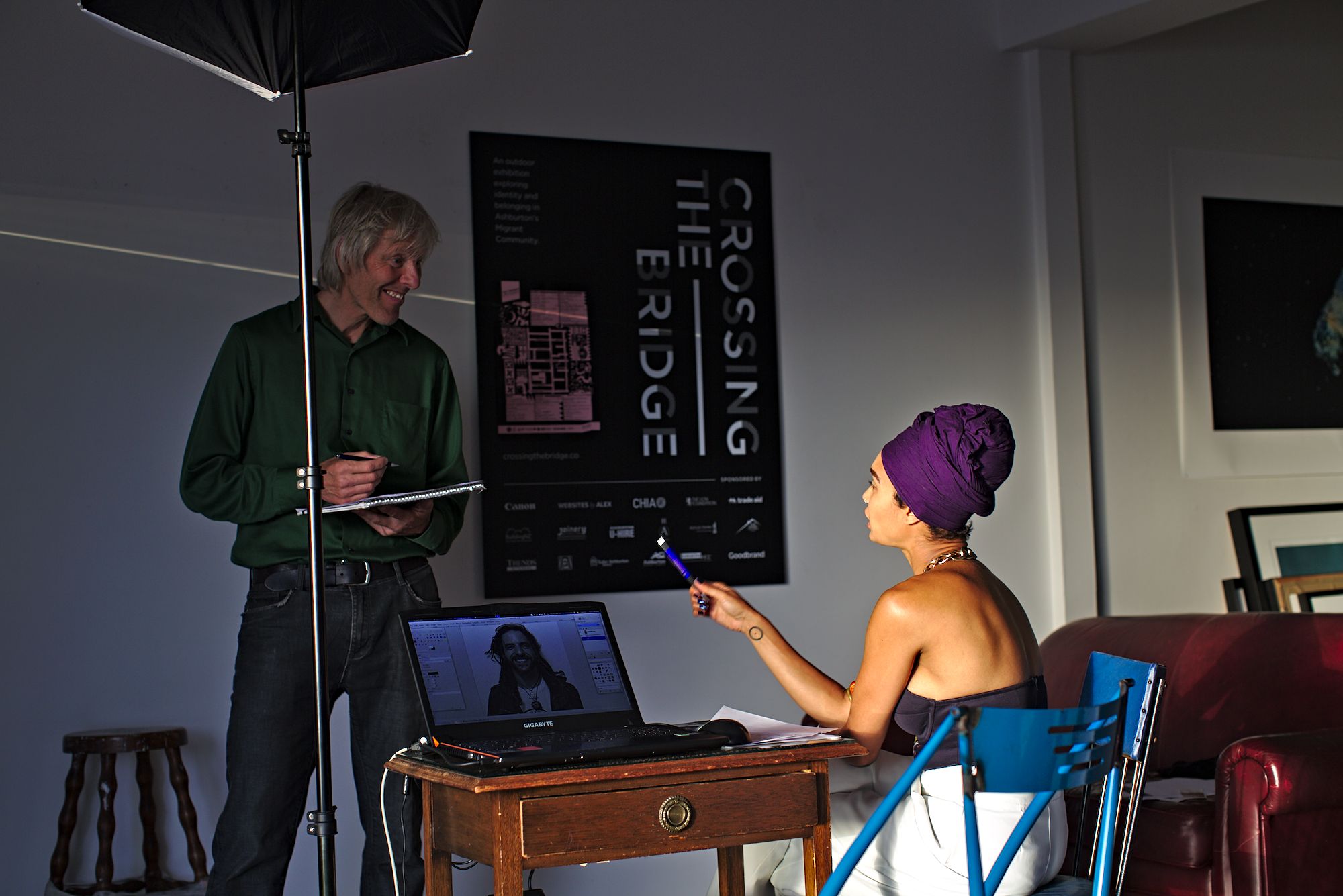 We couldn't be more happy and grateful for all the people that came along and share their stories with us. We value the time and kindness of all those who attended our activity that day. I do believe that activities like this are a good chance to connect locals with immigrants. Knowing about their cultures and creating a space for exchanging experiences is a rich occasion that we promote. It's important to create space to make those new people feel welcome to this beautiful city and enriched community.
Portraits & welcoming stories